The Unique, No-fail, Authentication Of A Fingerprint Reader
The Sign-on that is Uniquely You
Although security threats seem to be everywhere these days, there is one form of signing on that leads the field in providing security for its users: a biometric authentication system.
In a very general sense, biometric verification uses unique biological traits to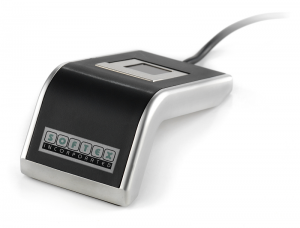 identify users. Fingerprints are the most common these days, but iris recognition, facial recognition and speech recognition are also options.
The obvious benefit of using a fingerprint as a means of identification, or any biometric solution for that matter,  is that it's entirely unique, and, thus, impossible to plagiarize. Even more enticing, the technology's incredibly versatile and convenient. Today, fingerprint readers are options for nearly all laptops, desktops, tablets and phones.
And when these fingerprint readers are combined with Single Sign On (SSO) software, they also act as a one-point access for all company applications or personal websites. A system so simple, yet so sophisticated—a touch and you're in—can be appreciated by everyone. The more dependent we become on passwords, the more often our days stall at the threshold of password portals when a username or password is forgotten.  Imagine a day without encountering a single one.
(In fact, it may be overdue, given the aforementioned.) With potential data breeches constantly lurking like shadows on a sunny day, it's impossible to be too safe these days. And now, you can significantly upgrade your security by simply touching your reader and moving on with your day. Consider your most precious information safeguarded. Along with your sanity.
Save
Save
Save
Save
Save
Save
Save