Data security has always been an integral part of cyber vigilance. Despite strict measures, layered verification,and password and pin protections, incidents of cybercrime involving breach of data have been recorded. Of all the different kinds of recorded and reported incidents of cybercrime, data breaching accounts for almost 40%. This massive number is a grim reminder of the fact that any organization with even the tiniest of the footprint in the cyber world is at risk. Despite following best practices, organizations are facing data breach issues on a daily basis. No sector is immune from this – education, business, healthcare, banking, government – all have had their share of incidents and these are only growing each year. The worst hit is the business sector that reported almost 45% of all the reported breaches in the year 2016. Healthcare placed second with around 35% cases reported.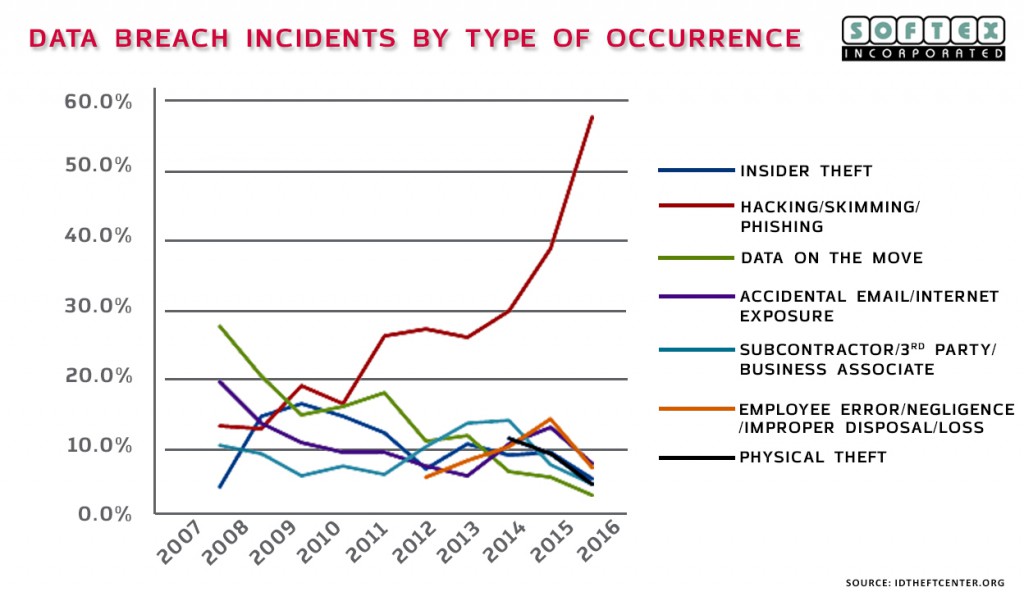 Data breach levels
Data breaches can occur at different levels but the end result is the same – loss of privacy and finance. It is estimated that from 2007, on an average a loss of about £ 3.2 million has occurred in U.S. Experts predict that 2017 will be the worst year when it comes to such frauds. These could be through hacking, skimming, phishing, identity fraud, ransomware attack etc. A look at the statistics and one would feel that the data security professionals are fighting a losing battle. Whatever the experts think of, the cyber criminals are a step ahead. Of the 5 sectors that we discussed earlier, banking, education and government/military seem to be on the right track with episodes of data breaching down in the past 9 years .  Both education and government contributed to about 25% of the total cases in 2007. In 2016, both reported less than 10% such cases.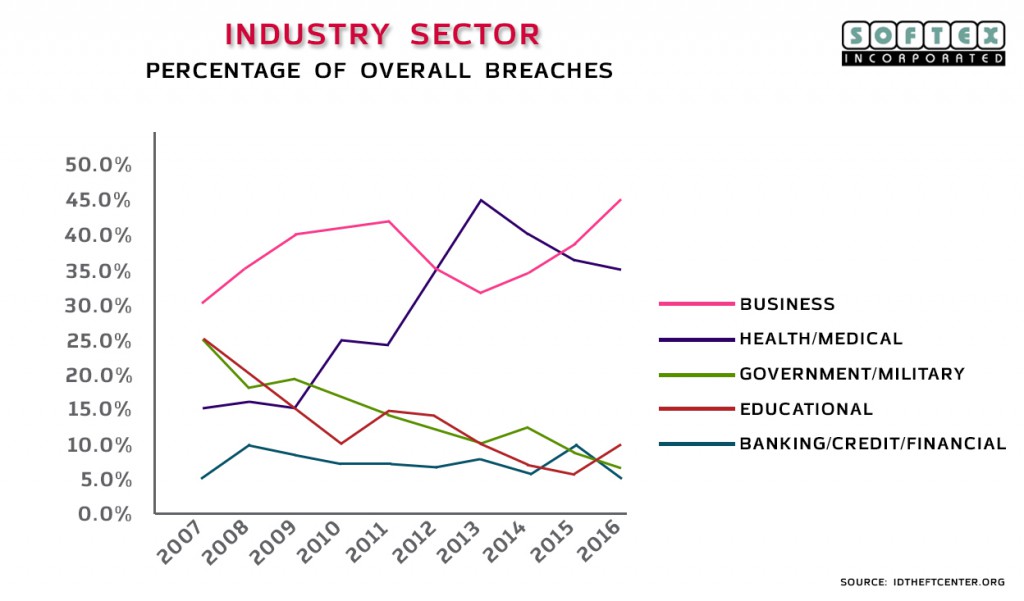 What does the statistics convey?
Apart from stating the obvious that business and healthcare sectors are most prone to cyber-attacks, the infograph also makes a strong case for an in-depth study of the government and educations sectors to understand how they have managed to reduce the crime rate. Banking and finance is one sector which is  prone to cyber-attacks, but a look at the statistics reveal that not only did they report the lowest percentage of crime in 2007, they have managed to reduce it further in 2016.  Organizations need to understand that a heavy investment in data security and data encryption is the way to secure a safe future of the company. Encryption of data across all devices might be a solution for the times to come. In this case, even if someone hacks into the system, they will not be able to use the data for nefarious activities. The EU General Data Protection Regulation will become a law in May 2018 and is aimed at securing all company data.