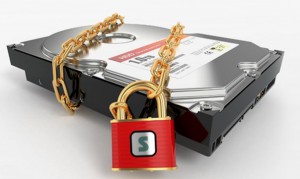 In our first blog entitled Why Self-Encrypting Drives? Part I, we discussed the problems faced by businesses in terms of data security and provided a brief introduction on Self-Encrypting Drives (SEDs).   As a Part II follow up, we provided an overview of the inter-workings of SED's, their benefits and the challenges associated with integrations and deployment.  In Part III, we will discuss how to address these challenges to enable the most secure encryption solution for your HDDs.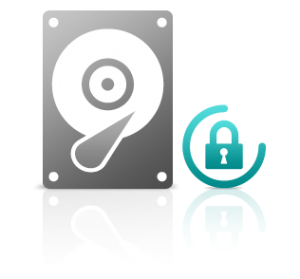 According to a recent study from Symantec, identity thieves compromised 429 million records in 2015, up 23% from the year before. Data compromise and breach can lead to strong fines for potential compliance violations and high-profile public disclosure embarrassment resulting in huge financial losses.  By now all should realize that protecting data with strong encryption on the hard drive mitigates this risk and must be a top priority for any organization.
Self-encrypting drives automatically and continuously encrypt the data on the hard drive without any software assistance, providing an excellent solution to these security threats. SecureDrive from Softex is designed to take full advantage of the encryption and security features of Opal self-encrypting drives while supporting multiple authentication mechanisms such as fingerprint, smart card, RFID cards and TPM passphrases to unlock the drives.
Below here are some common corporate customer requirements for investing in and deploying a new security solution:
We can no longer rely on passwords alone….we need stronger authentication.
Softex's SecureDrive Pre-Boot Authentication (PBA) module supports strong authentication mechanisms such as fingerprint, smartcard, passphrase, TPM, etc such that only authorized users will be able to unlock the drive and access the data.  In addition, one simple authentication at HDD-unlock time also authenticates you through windows!
Any new security solution must be quickly and easily deployed to minimize employee learning curve or company down time.
SecureDrive is easy to install and can be quickly configured by your IT department or security team.  With options like self-service password reset and simple Active Directory Integration, customers can benefit from centralized-management of self-encrypted HDDs fully backed and supported by OPAL Security standards.
We need a simple, secure solution for protection of corporate data and employee asset management due to employee turnover.
Softex's SecureDrive enables you to remotely initiate key erase commands to wipe out drive data at asset end-of-life (EOL) or drive de-commissioning, which in turn also eliminates the need for costly data destruction mechanisms.
We need to make sure we are compliant with the various security mandates:
Softex's SecureDrive enables strong audit and tracking capability to support mandatory compliance with privacy and data breach regulations such as HIPAA, Sarbox, etc.
In case of emergency, it becomes an absolute necessity that we retrieve data in all formats and restore sessions:
SecureDrive allows PC's to be remotely unlocked to perform management tasks such as software installation and patch management, whether they are powered on or off.  It also provides emergency login mechanism in case of crashes or authentication device malfunction.
For more information on Softex's SecureDrive, visit our website or Contact us.
Stay secure!