Privacy is Priority, Data Safety First!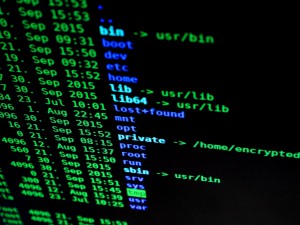 Data Privacy Day also known as Data Protection Day, is an international awareness that occurs every 28th of January. Its purpose; to raise awareness and promote privacy and data protection best practices for both business and consumers. It is currently observed in the United States, UK, India as well as 47 European countries. Started in the year 2007, Data Protection Day commemorates the signing of Convention 108 in 1981, the first legally binding international treaty addressing privacy and data protection.
The main focus of Data Privacy Day is to raise awareness among businesses and consumers alike on the importance of protecting the privacy of personal information online, particularly in the context of social networking. On Data Privacy Day, this year, there is a great opportunity to make some changes in the way you manage your personal data.
Here are few things you can do to ensure best data privacy practices for 2017:
Re-familiarize yourself with your accounts' privacy settings
Review the account settings for your social media and email accounts. Privacy settings are updated regularly and you may find that your accounts are less private than you thought or you are not taking advantage of the latest protection provided to you. Review app permissions on your mobile device and make sure you're not allowing constant location data or other unnecessary access.
Double-check your health & fitness wearables for privacy red flags. HIPAA rarely addresses the protection of medical information collected by apps or wearables even though private data is contained on these devices.
Close online accounts that are unused or outdated
There is no point in keeping your dormant accounts.  They may contain crucial information about you and your organization.  Delete emails, messages and cloud-based files you no longer need. This doubles as a great opportunity to get organized.
Create stronger passwords for your online accounts
Make sure each of your passwords are long (10 characters or longer), strong, unique and difficult to guess. If possible, create passwords or passphrases based on the first letter of memorable sentences or quotes. These are more unique and when combined with non-alphanumeric characters provide strong security.
If you're looking for convenience and security, consider using Single Sign on, Identity and Access Management, Drive Encryption options along with biometrics for you and your organization or even your personal use.
Control access to your browsing data
Check the security and privacy settings within your default browser to make sure everything is configured for your protection. Consider installing a browser extension to block questionable scripts and ads. For even more security, consider setting up a virtual private network (VPN) to control what information you share with your internet service provider.
Educate yourself about data privacy and value of your data
Familiarize yourself with the privacy policies for your most-used apps or devices. Finding out how your data is used can be an eye-opening experience and might even inspire you to read privacy policies more often.
Research the potential dollar value of your data. According to Privacy Rights Clearinghouse, there are currently 270 data brokers in the world. These professionals collect all types of personal data (such as public data, loyalty cards data, etc.) and sell it. The value of this data varies, but is often below $1.
Use Multi-factor Authentication for better security
Enable multi-factor authentication using a wide variety of 2-factor devices such as fingerprint readers, smart cards, palm readers, tokens, etc, increasing your company's security policies while making the compliance auditors happy.
Be compliant to government acts and policies
Whether HIPAA, Gramm-Leach-Bliley, Sarbanes-Oxley, the USA PATRIOT Act, or other compliance measures dictate your procedures, chances are good that within the past several years, your company has had to scramble to address a multitude of requirements prior to mandated deadlines. It is always advisable to be compliant to such government acts/policies on a timely basis.
If you can't implement all of these recommendations, pick 1 or 2 and get started.  Any step taken to strengthen security is a good step.
Happy Data Privacy Day in advance!
Stay Safe!!