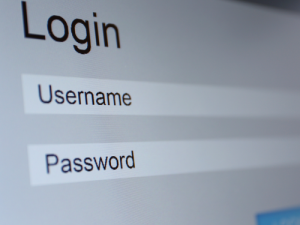 Medical practice management firms juggle some of the most complex data which crosses dozens, if not hundreds of systems. Nationwide firms, in the most basic outline, deal with:
Their healthcare provider clients, which can include physicians, hospitals, labs, group practices, urgent care facilities and more.
Their own practice management software, which can include multiple platforms to best accommodate their clients.
Insurance providers including private companies as well as Medicare and Medicaid.
Electronic heath records utilities, which can also include multiple platforms.
Payment solution services which include merchant account management and secure credit card processing.
These are just a few examples of just how many systems even mid-sized practice management firms balance, and for their front-line employees and IT consultants, they represent hundreds of usernames, passwords, and other credentials that constantly change. To even further complicate matters, they also must operate under the stringent HIPAA regulations, which dictate how information sharing and training must be implemented. Credential management has become a time-wasting necessity, and takes away from necessary operations, especially when both parties spend more time navigating lockouts than actual workloads.
With literally hundreds of ever-changing usernames and passwords, many medical practice management firms are turning to single sign on solutions, otherwise known as SSO.  These utilities, like Enterprise Single Sign On solutions, help streamline IT and end user efficiency while maintaining the strict authentication standards necessary for their industry. At Softex we understand the unique challenges that medical practice management firms face, which is why we craft the best SSO solutions for our clients. We believe that frontline employees need to keep their focus where it belongs: on the doctors and patients that deserve the very best service.
If you're part of a medical practice management team, we encourage you to contact Softex to learn more about how our SSO utilities can revolutionize the efficiency of your operations. Let us show you how your clients, employees, and your bottom line can benefit from our smart solutions.