Innovative System Software and Security Solutions for All of Your Computing Devices
Softex provides highly customized security solutions
Softex has serviced many enterprise and OEM customers including HP, Dell, Lenovo and Fujitsu with custom security solutions focused on Security Services, PC Application Software, Mobile Software, BIOS/POST, Firmware and Diagnostics.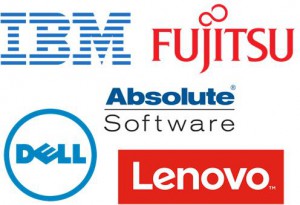 From providing a complete turnkey software solution, or acting as an extension to your development team, Softex can assist in product development from design, development, bring-up and post-production support and provide you with the security solution that meets your design requirements and expectations.
Find out more about Softex's Design Services!
---
---

Security Services Development
We provide Authentication solutions, Encryption solutions, File and Data Security, Fingerprint sensor solutions, and Smart Card Solutions.
---
---

Application Software & Device driver development
PC utility software (e.g. custom development for PC lighting controls,  thermal, front panel buttons, etc.)
---
---

Mobile Software Development
Legacy development and support (i.e. – WinCE) along with Android development and iOS development.
---

Custom Diagnostics Tool Development
We provide diagnostic plug-ins for various popular diagnostic packages such as PC Doctor and can create custom diagnostic code for your embedded project.
---
PC BIOS/POST Developement
We provide BIOS Build and Bring-up Support along with Linux customizations.
---

Custom Firmware Development
Softex has the tools and expertise to create custom firmware for a variety of different micro-controller applications.
---
UEFI module development
UEFI customization and module development along with Linux customizations.
---

ACPI Customization and Support
It includes Windows OS related debug and customization along-with  platform related custom code development and Chipset Porting.
---