Who we are is important
An experienced management team is crucial to your success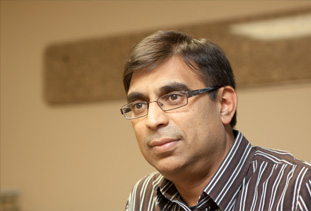 Apurva Bhansali – Chief Executive Officer
Softex Inc. was founded in 1992 by Mr. Bhansali and his late father Mahendra Bhansali. Mr. Bhansali is a veteran of the software industry with over 30 years of industry experience providing innovative security solutions to the worlds top PC manufacturers and solutions providers including IBM, Lenovo, HP, and Dell. Mr. Bhansali has built Softex from its startup phase to a leading provider of enterprise Single Sign-On (SSO) and identity and access management software (IAM).
Tom Aebli – Sr. Vice President of Worldwide Marketing and Sales
Mr. Aebli joined Softex in March 2013 and serves as the Senior Vice President of Worldwide Marketing and Sales. Prior to Softex, Mr. Aebli was the General Manager and Vice President of Software and Ecommerce Solutions at AuthenTec, a leading supplier in fingerprint-enabled mobile and network security solutions, which was successfully acquired by Apple. In addition to establishing AuthenTec's Software and Ecommerce business, Mr. Aebli's served as General Manager and Vice President of AuthenTec's PC Products Division, growing this business to $55M through successful partnerships with 9 out of the top 10 PC OEMs. Earlier in his career Mr. Aebli served as the Director of Product Marketing at Intellon, a pre-IPO fables semiconductor company focused on in-home power line networking communication. Mr. Aebli has also held various Product Management and Product Marketing positions at IBM, defining product roadmaps and developing market strategies for IBMs embedded PowerPC portfolio of products.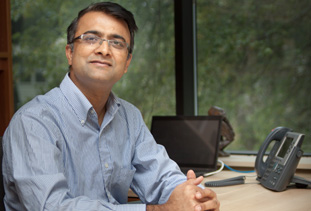 Vasu Kadalagere – Director of Software Engineering
Mr. Kadalagere is the Director of Engineering at Softex Inc where he oversees the design and development of all Softex products and services. Mr. Kadalagere joined Softex in 2001 and has led and delivered multiple Softex products such as its OmniPass Single Sign-on (SSO) product, its SecureDrive SED encryption product, and its SecureDisable software Anti-theft solution. Mr. Kadalagere has over 18 years of industry experience in software development, product/project management and leading engineering teams to deliver highly-secure, highly-sophisticated security solutions to many of the worlds top OEM customers and top enterprise customers.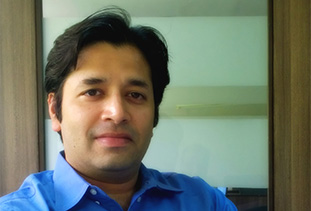 Vishal Gandhi – General Manager of India Operations, Softex Infotech Pvt Ltd.
Mr. Gandhi joined Softex in March 2006 and spearheaded the formation of the Softex operations in Mumbai, India, where he currently serves as Softex's General Manager of Softex Infotech Pvt. Ltd. Mr. Gandhi has performed a dynamic role in both product execution and management of all India operations, pursuing business through innovation and advanced technology. Since founding its India operations, Mr. Gandhi has managed Softex's overseas development and quality assurance efforts, as well providing necessary consultation services for developing customized solutions to meet the varied needs of customers in the region. Prior to working at Softex, Mr. Gandhi worked at Emerson Process Management.