Data Encryption
Self-encrypting drives

A comprehensive data protection solution based on industry standards.
Save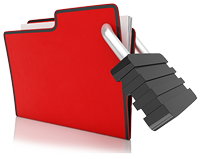 Data compromise and breach can lead to strong fines for potential compliance violations and high-profile public disclosure embarrassment resulting in huge financial losses. Protecting data with strong encryption on the hard drive mitigates this risk and must be a top priority for any organization.
SecureDrive Data Protection Solution:
SecureDrive is an addition to Softex's existing security suite of products to take full advantage of the encryption and security features of Opal self-encrypting drives (SED's).
Save
Save
SecureDrive allows for easy set up and configuration of the encryption and access rights and allows for multiple authentication mechanisms such as fingerprint, smart card, RFID cards and TPM passphrase to unlock the Opal drive.
Single Sign On (SSO) to the desktop is provided so that the user just has to authenticate once to unlock the hard disk encryption and boot into the Windows desktop. SecureDrive also allows administrators to remotely perform a secure erase of the data from the drive to simplify PC end of life processing. Seamless integration with the new Intel vPro Technology and Remote Encryption SDK (AMT) allows for PCs (powered on or off) to be remotely unlocked by the I/T administrator to perform management tasks such as software installation and patch management.
Find out more about SecureDrive!
Key SecureDrive Features at a Glance:
Manage and configure Opal standard based Self- Encrypting Drive (SED)
Unlock the Opal drive with pre-boot authentication (PBA) using strong authentication such as fingerprint, smart card, TPM, etc
Support for Single Sign On (SSO) to the desktop
Enterprise-class centralized manageability allows for policy control using MMC
Transparent file and folder encryption complimentary to Opal security
Secure Erase of data for PC end-of-life (EOL) or drive decommissioning
Remote, out-of-band management with Intel 2010 Intel® Core™ vPro™ Technology
Recovery capability of lost passwords with emergency login mechanisms
Strong tracking and auditing capability to support mandatory compliance
Supports Windows 7, 8, 8.1, 10, Server 2008, 2008 R2, 2012, 2012 R2  (32 bit/64 bit)
For more information on the SecureDrive solution, please Contact Us.