3 Big Benefits of SSO
Many folks ask "what is Single Sign On" without realizing that they may be using it in their daily lives. How many passwords do you have?  How many times a day do you stop to remember what they are?  How many times has your day been halted to have to go find your passwords or reset them? In an environment in which you would normally use several passwords, with SSO (Single Sign On) you would only use one master password to access multiple applications. A great example is the Google SSO, whose tagline, "One account. All of Google," explains exactly what happens when you're using a SSO. If you use your Google ID to sign in to other websites, you are using SSO.
Here are three reasons why it's smart to use SSO:
People like using it
Customers, employees and businesses alike appreciate the simplicity and speed of SSO. When the sign-on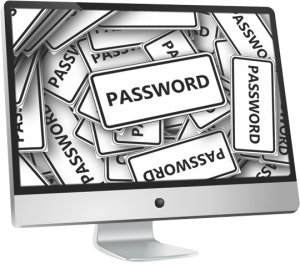 process is fast and easy, people tend to use those sites more frequently. Most importantly, the sign-in process is often a customer's first interaction with a site, so you want that process to be smooth and quick. Good for both the customer and the business.
It's more secure
Although opponents of SSO say that having only one password for access to multiple components threatens security, the opposite is actually true. Because only one password is needed, users tend to create very strong master password and are more likely to keep it confidential.
It saves time and money
Having to use a different password to enter each application you come across is obviously going to take longer than applying one to all of them. That extra time is increased each time one of those passwords is misspelled, which, let's be honest, happens at least half the time on our best days. Add on to this a possible call to a help desk if a password needs to be resent, and suddenly we're talking big chunks of minutes, probably during a crucial juncture in the day. An SSO would eliminate all of that wasted time and frustration.
Our Single sign on solutions software can be downloaded and used on a 30 trial basis to determine what it can do for you, your company and your customers. The best SSO solution is one that is easy to use, easily deployed and managed, supports multiple authentication devices and can most importantly both save your company money and increase its security in the end. 
Save
Save
Save
Save
Save
Save